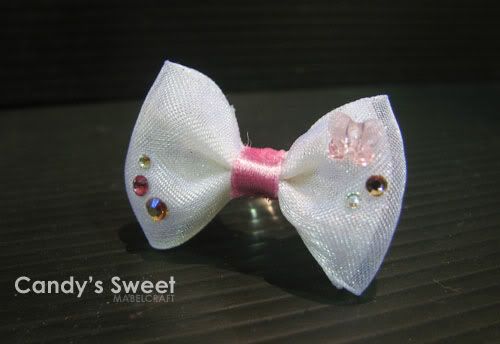 Code :
RHM004
**White ribbon decorated with swarovski flat backs and swarovski 4mm butterfly.**
Size of ribbon : 3cm x 2.5cm
Size of ring : Adjustable
Price :
RM19
Status :
Sold
.
P.s. : This ring was specially made for Chris, our very first customer who requested for the special design. Cute right?? Glad that she loved it!